The impact of Saint Patrick's celebration in Latin-America
Despite being considered an Irish national holiday, the celebration of Saint Patrick spreads throughout the world and Latin America is no exception. On this note, I will do a brief review of some of the best Irish bars and pubs in our Latin-American region.
Based on the origins of this festivity, this one is celebrated every March 17 since the end of the 20th century in commemoration of the death of Saint Patrick. This date gave rise to a traditional celebration that is replicated in both Europe and in the Americas.
The tradition was officially recognized in Ireland in 1903 by the Bank Holiday Act which quickly caught it on.
In Latin America, the celebrations take part in places linked to Irish culture, such as pubs that collect the historic tradition and promote theme nights or different activities in relation to the date.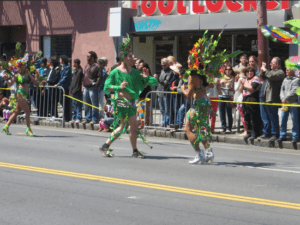 Some Latin-American countries, such as Argentina, replicate the Saint Patrick's celebrations that have the official participation of the Irish embassy in the city of Buenos Aires, as well as Irish descendants' associations. The Kilkenny Irish Pub & Restaurant is opened in Buenos Aires since 1998, and it is known as the most popular and busiest Irish bar in the city.
If we ask Uruguayans, Montevideo usually acknowledges this celebration thanks to the Shannon Irish Pub, which during the month of March organizes various activities, including a charity race in honor of Saint Patrick. This typical Irish celebration is usually held in Uruguay with live music and various festivals, so the celebration brings together artists and shows in which beer consumption is not lacking.
In Lima, Peru, Molly's Irish Bar is another option that encourages its public to celebrate the traditional date. Games with questions and answers, presentations and live music, as well as parties, are usually some of the proposals for Saint Patrick's Day.
And at last but not least, we must talk about our nation, Colombia. Patrick's Irish Sports Pub is considered by many to be the best Irish pub in Medellín. With a variety of gastronomic options, drinks, and the presence of an Irish band, the Colombian pub receives every March 17 those who wish to share the celebration in honor of this Saint.
It's amazing to see how popular this European custom celebration is, that it's even carried out in a wide variety of countries far from Ireland like our Latin-American countries. It is definitely important to highlight the importance of this party worldwide.