In Europe, Luis Díaz is considered a footballer who intrigues, because he has exciting football, a game of tricks. There they talk about him with the certainty that they are facing a dazzling, different player. A Diaz who is daring, who does not hide on the field. A Luis who throws chalacas even to Brazil. In Portugal, where he has played since 2019, they do not doubt that his season is special. There are those who say that he is the best footballer in the Portuguese league, and even in the Champions League.
In the beginning, he was so skinny that no one called him Luis or Lucho, he was simply Fideo. This was how they called him when he was just beginning to dream about football. At that time he did not think about the National Team, or Porto or scoring Chilean goals against Brazil, or suddenly yes, but he simply played, grabbed the ball and did not release it. This was the 'Fideo' Díaz in the team from his homeland, Barrancas, in La Guajira, where he was born, with his Wayús roots, although not one hundred percent Wayú, as he himself has said. But he was skinny, very, almost malnourished. This is how he is remembered by those who knew him at that time.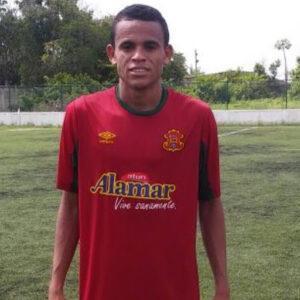 John 'Pocillo' Díaz, a former footballer, came to know him in 2015, at the first National Championship of Indigenous People. Even today, six years later, she remembers him arriving behind her father, with his fragile little walk, his innocent look, as if fearful. Pocillo and Carlos el 'Pibe' Valderrama were in charge of defining an indigenous Colombian National team. And there was Díaz, or the Fideo, and of course if in the first ball he already left them speechless.
His clause to leave Porto is 80 million euros, and his market value goes up. It is already in the sights of several clubs, it has sounded for Real Madrid, Chelsea, Bayern Munich, Newcastle, etc. A journalist who follows Porto closely is José Miguel Machado, from the daily record, and he is also surprised.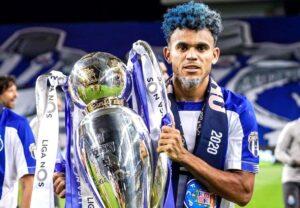 Díaz continues on his flight, as if he is still floating and waiting for the ball that is falling to score a chilean goal against Brazil. In the Colombian National team he has 10 games in the qualifying for the World Cup in Qatar and 2 goals. Thus, with that street style, he is like Díaz, the one they called el Fideo, already has weight in Europe and in the National Team.