Do you feel tired because of your long day?
Do you pay attention in class but sometimes you don't remember the topic of the class?
Is it difficult for you to read or to study after working?
Do you like the class but sometimes you can not concentrate?
Don't worry, here you will find some ideas that could help you.
Have you ever heard about brain gym?
The brain gym  or Movement Therapy is a series of movements, done with intention and designed to 'wake-up' the brain or to stimulate brain function. Its focus is improved learning and mental organisation (…) They are designed to strengthen the relationship between body and mind and so are particularly interesting in this time when so many of our activities are cerebral.
The brain gym has helped people to increase memory, concentration, relationships, communication and physical coordination. So, if you want to practice and try one of the following exercises proposed in this article do not hesitate to do it and let's us know your experience in the comments.
1. Observations Exercise
To work on observation helps to recognize details, improve attention and solve situations. In order to start training, it's recomended to practice with images that challenge your mind and make you think about differences or things to remember. For instance, in the following image, you should find 10 differences in a period of time and even, use one eye to do it. The idea is to complete the challenge and have a nice time doing it.
Would you take the challenge?
2- Stretching time
After a hard math quiz or 2 hours in front of the computer, the stretch breaks increase blood circulation, reduce tension and discomfort, all while restoring energy; REMEMBER: your body and brain are connected, let's try some of these movements
2- The numbers and operations
The numbers and math operations could wake up your brain when you have long readings or writings to do. In this exercise you can pin the same numbers and say the letters and then, create a math operation. The idea is to stop in your task for a while and challenge your brain in order to improve your disposition and organization of your personal work.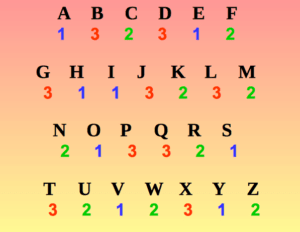 4- Coordination
Coordination is what happens when you use two or more body parts at the same time to complete a task. The development of better coordination helps with many aspects of physical well being like:
" …increase your daily energy levels, by helping your cardiovascular system work more efficiently, improve flexibility and agilit, enhancing memory and improving concentration, stimulating the release of endorphins that are considered beneficial in inducing relaxation of the mind. After all, exercise is known to help manage stress and depression and improving mental agility and self-confidence"https://8fit.com/fitness/how-to-improve-coordination/
Watch the following video and put in practice your coordination
5- Drink water
This  is one of the most important aspects to take into account if you want to focus on one activity, to drink water many times per day bring benefits to your body and mind.
It delivers oxygen throughout the body, regulates body temperature,  helps to  maintain blood pressure and   prevents kidney damage.
So, base on that don't forget to carry your bottle of water to your daily activites.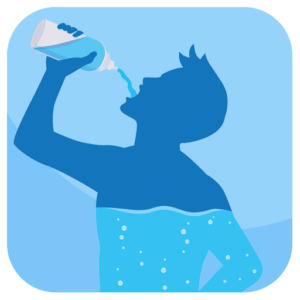 To conclude, the brain gym  improves organization and learning process by stimulating brainfunction, it doesn't require too much time or space to be done. Besides, it promotes the feeling of well- being through the connection between body and mind. So, be part of the change, it's time to change the way we learn and work .